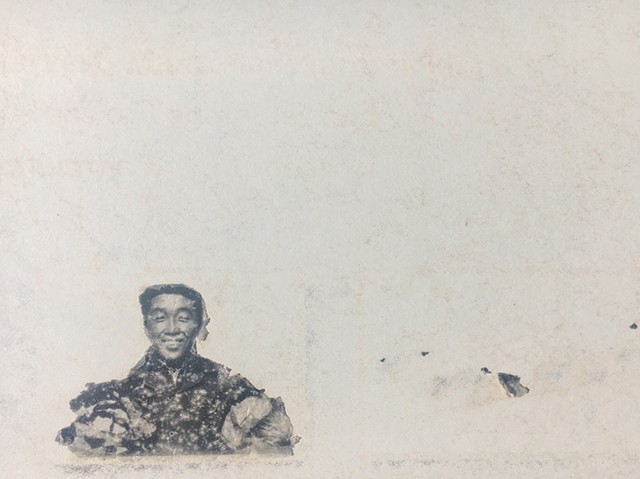 Untitled (Detail, Historic Marker [original image of Richard Kobayashi by Ansel Adams], Manzanar National Historic Site)
Digital Photograph
August 2020
The Manzanar Historic Site is preserved by the National Park Service. On my visit there in August, 2020, the Visitor Center and other buildings are closed to the public due to Covid 19 precautions. The grounds remain open and many informative historic markers, excavated and restored gardens and the cemetery are accessible. Over the course of two days I have the entire place largely to myself. The site is well maintained, but the desert sun exacts a toll on the wayside markers.
Words fade first. The image is the last to go.
Original image of Richard Kobayashi taken by Ansel Adams in 1943 at Manzanar. These historic markers appear to be printed on vinyl or plastic that has been bleached and cracked by the sun.