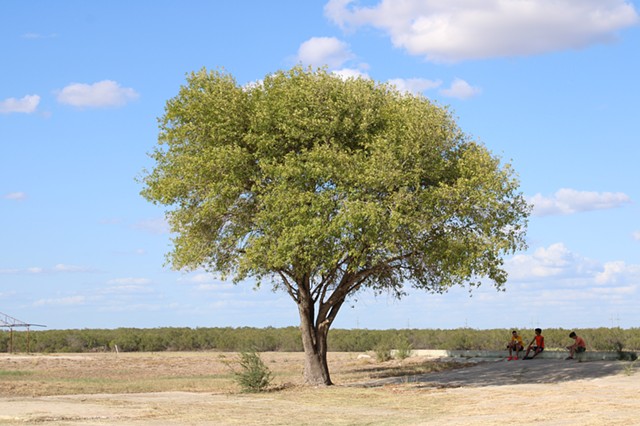 Crystal City, Texas: Site of a former American Concentration Camp known as a "Family Internment Camp"
October 21, 2020
I'm scouting locations and waiting for the sun to set so that I can experiment with long-exposures. This property is now part of the Crystal City Independent School District.
This tree is growing in what was once an irrigation reservoir and makeshift swimming pool for the camp. Students sit at what was once the edge of the swimming pool.